Every one of the estimated 42 million people that visits this fabulous town every year has the opportunity for an unbridled weekend or week of fun. Whether you're into shows, fine dining, lounging by the pool, or blowing your annual salary on slots, Las Vegas was built just for you. There's just so much to see and do in this sizzling city of sin that it could be hard to decide where to go first. Below, we'll provide you with a lucky list of thirteen must-see spots to get you started on your Las Vegas adventure.
1. Explore the Bellagio Resort
Perhaps there is no greater symbol of Las Vegas than the fountains in the front of the Bellagio resort. This high-end Italian-style hotel is located right on the Las Vegas Strip, making it easy for passersby to catch a glimpse of the resort's dancing water fountains. After a dazzling water show set to music, make sure to step inside the resort for a look at the stunning Bellagio Conservatory and Botanical Garden and the Bellagio Gallery of Fine Art. While you're there check out the famed Cirque du Soleil's aquatic show called "O", which is performed on-site.
2. Hike the Red Rock Canyon
If you ever feel the urge to leave the glitz of the city life and get back in touch with nature, just take a drive to Red Rock Canyon Conservation Area. This natural national treasure is located only a few miles west of Las Vegas center. There are many ways to take in these amazing red rock formations, including biking, rock climbing, hiking, or just driving around. Many people try to climb the La Madre Mountain, which reaches a height of 8,154 feet. It's estimated that around 2 million people make the trip to this stunning region each year.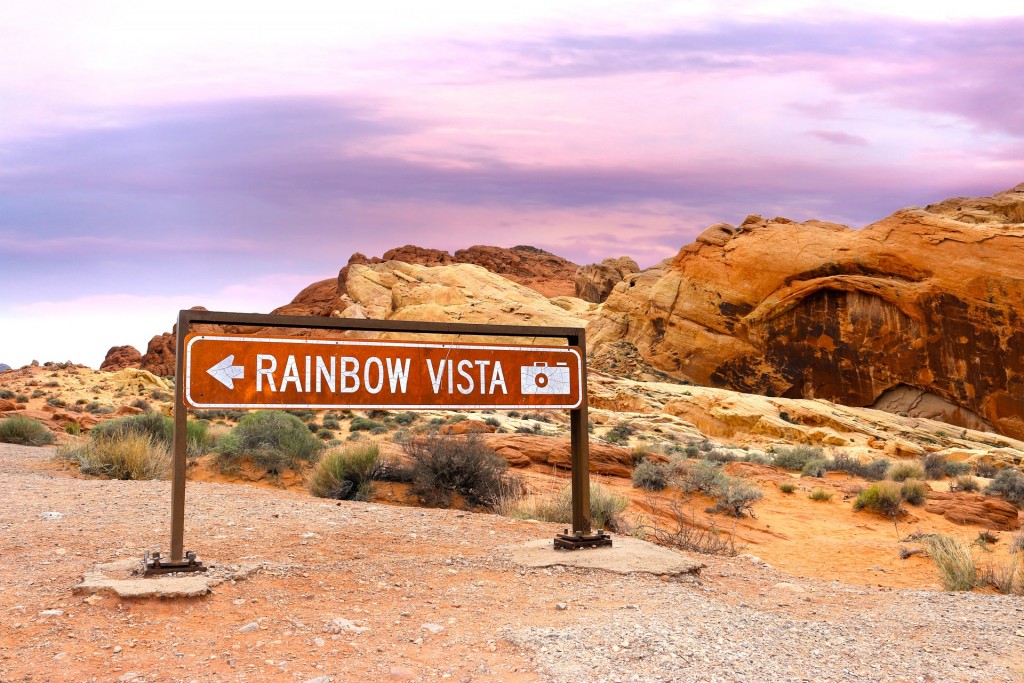 3. Ride the High Roller
If you don't want to spend like a high roller, then why not take a ride on one. We're talking about the new Ferris Wheel by the popular Caesars resort. This Ferris Wheel takes guests on a thirty-minute ride above the Las Vegas Strip. At a height of 550 feet, the High Roller is certainly one of the most exhilarating Ferris Wheels in the world. If you're in the mood for some booze, or need some to stave off your fear of heights, you can book a Happy Half Hour cabin and enjoy drinks while taking in the amazing views.
4. Get A History Lesson at the Neon Museum
Las Vegas' Neon Museum contains two whole acres of neon lights from Las Vegas' past. This is a great way to appreciate the history of the Las Vegas strip, and to learn more about how the art of neon lights has changed throughout the years.
5. Go to The Top of The Stratosphere
The Stratosphere is a popular resort on the Last Vegas Strip that houses one of the world's tallest towers. Guests can experience stunning views at the top of this 1,149-foot tower, plus fine dining and a few thrill rides. The Stratosphere Tower is home to a revolving restaurant, a Bungee-jump experience, and the rapid ascent ride called the "Big Shot."
6. Check Out Majestic Lions
After MGM Grand lions are done in show business, they are kept in the Lion Habitat Ranch. This is perhaps the closest you'll ever get to a lion in the USA. You can hand feed many of these beautiful animals located here on a guided tour.
7. Shop at Caesars Forum
Believe it or not, the Forum Shops at Caesars boasts some of the most lucrative shops in the entire USA. Even if you don't make any purchases here, it's wonderful to walk through this gorgeous homage to the Roman empire. The Apple Store, Pandora, Nike, and Planet Hollywood, are just a few of the shops and restaurants offered here.
8. Say "Howdy" To Vegas Vic
Vegas Vic is one of the oldest and most celebrated neon lights in the world. Although he doesn't talk like he used to, you can find him on Fremont Street in downtown Las Vegas where the former Pioneer Club used to be in operation. Today the Pioneer Club is a gift shop, but there are still traces of its former glory days inside. While you are here, be sure to take in all the spectacular sights and sounds of the Fremont Street area.
9. See Cirque du Soleil's LOVE
Fans of the Beatles music must see Cirque du Soleil's amazing acrobatic tribute to this British Invasion band called LOVE. This show takes place in the Mirage Resort on the Las Vegas Strip. LOVE has been going on since 2006, and it shows no signs of stopping. Be sure to order your tickets in advance.
10. Experience Parisian Life à l'américaine
You may never get to see the City of Lights in this lifetime, but you could take in the next best thing at Paris Las Vegas. This casino and hotel has recreated all the hot Parisian sights in one small area, including the Arc du Triompe, the Louvre, and, of course, the Eiffel Tower. So go ahead, eat fancy French food, take in a show, and explore the wonders of Paris without having to leave American soil.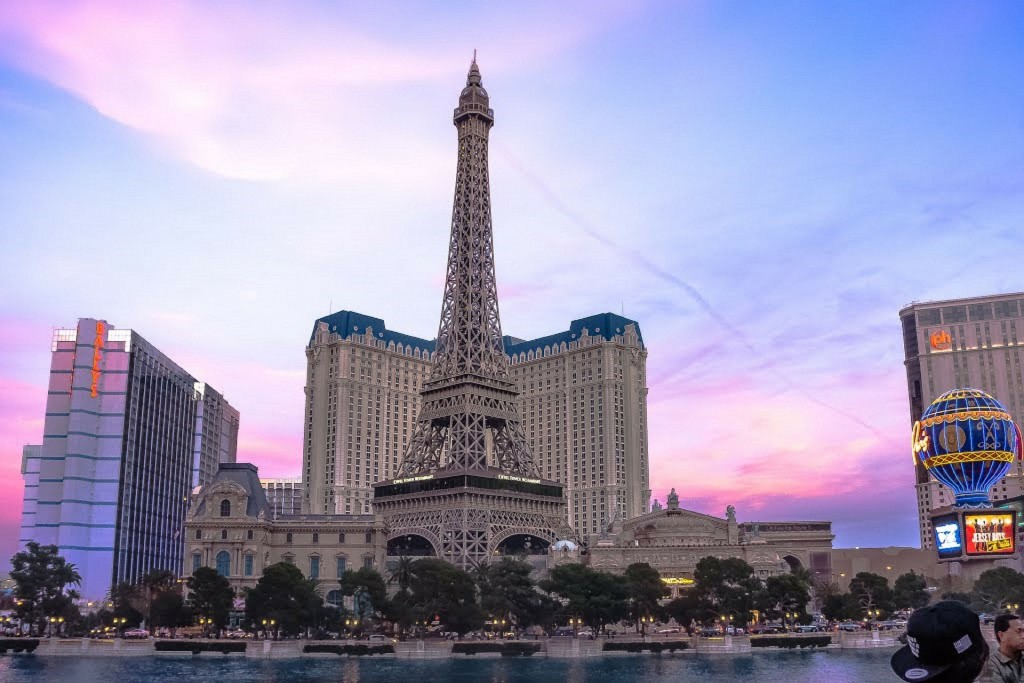 11. Sing Along with Elvis
Whenever people think of Las Vegas, they usually think of Elvis Presley. There are many tributes to Elvis all around Las Vegas, but for the most authentic Elvis experience you must see "All Shook Up" at the Planet Hollywood hotel. This phenomenal Elvis performance is hailed as one of the best tributes in the world for the "King of Rock 'n' Roll."
12. Ride Around the Big Apple
Las Vegas' New York-New York resort has one of the most exhilarating roller coasters on the Las Vegas Strip. This roller coaster, called the Big Apple Coaster, is noted for its 180-degree "heartline" twist. More than 1.4 million visitors take a fun ride each year on this roller coaster, which winds and loops around the outside of this iconic resort.
13. Take A Picture with The Sign
It may seem cliché, but everyone who visits Las Vegas must stop and take a picture by the 25-foot tall "Welcome to Fabulous Las Vegas" sign. This sign is perhaps one of the most famous in the whole world, so you owe it to yourself to take a quick pic by it. Also, be sure to let your friends know you are there so they can see you online on the EarthCam planted there.